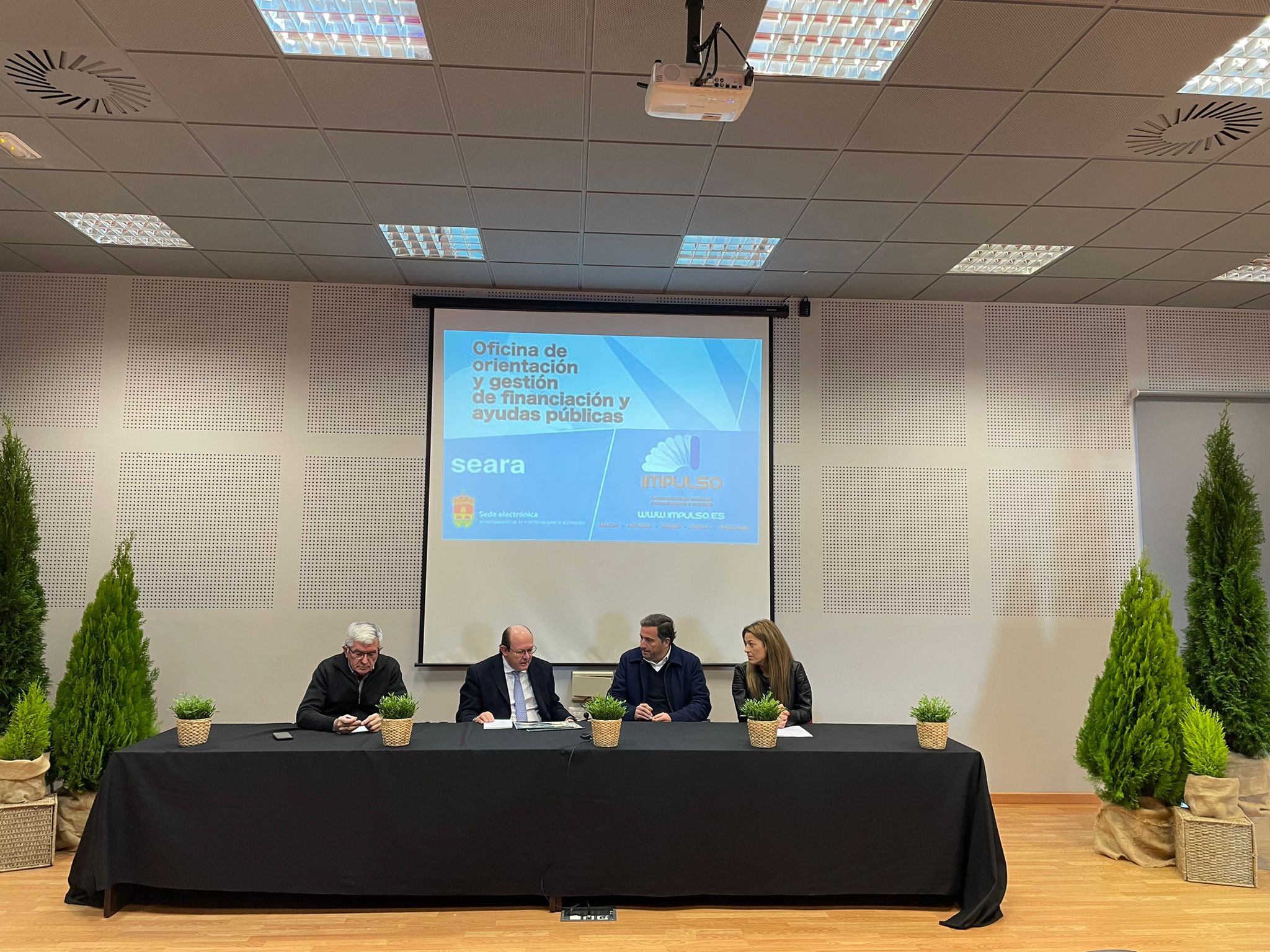 Integral Service for aid management and public funding (Sigap)
Collaboration agreement. between As Pontes City Council, SEARA Business Association and IMPULSO INDUSTRIAL ALTERNATIVO
Last Friday, 16th December, the office of the Integral Service for aid management and public funding (Sigap) was presented in As Pontes de García Rodríguez, which will serve to advise, accompany and support the business community of the municipality in the processing of public subsidies, especially those corresponding to European funds.
This service has been set up by the City Council of As Pontes and the SEARA Business Association and will be supported by our consultancy firm, IMPULSO, following the signing of the corresponding collaboration agreement.
The headquarters of this office will be the Centre for Business Revitalisation itself, in the Penapurreira Industrial Estate in As Pontes.
IMPULSO provides technical assistance in the industrial, energy, technological, mining, services, building, civil works and industrial heritage sectors, among others, and develops its products to serve these sectors, such as: consultancy projects, advice on obtaining public funding, management of R&D&I and investment projects, tax deductions for R&D&I, business plans, studies, technical projects, technical management, reports and advice in general.
IMPULSO, with more than 40 years in the market, has extensive experience in the comprehensive management of its clients' investment and R&D activities, as well as the tax deductions and allowances for which they are eligible, in addition to identifying those projects that are susceptible to public funding.
In its various business areas, IMPULSO has worked with more than 700 national and international clients, both public and private.
In pictures the President of SEARA Entrepreneurs, Jose Castro, our General Manager, Paco Cuervo, the First Deputy Mayor, Antonio Alonso and the Councillor for Industry, Ana Pena.
---
21/12/2022